About Us
Greenberg Sales was founded by Jay Greenberg in 1989 as a Manufacturer's Rep in the Health and Safety Industry. Within 18 months we evolved into a stocking distributor of chiropractic and physical therapy equipment & supplies. Since that time, we have relocated our offices once and our warehouse space five times to accommodate growth over the years.
We are corporate members of the following organizations:
Arkansas Chiropractic Association
Arkansas Chiropractic Society
Mississippi Chiropractic Association
Tennessee Chiropractic Association
Jay Greenberg, the founder and owner holds certification from The American Society of Laser Therapy.
Leah Greenberg assists with billing and trade shows. Leah has literally grown up in this industry. She is very familiar with the products we offer.

Blake Meeks is a second generation employee with Greenberg Sales. Blake is following in his brother Brandon's footsteps. Brandon worked here during his college career at the University of Memphis. Blake is pursuing his degree at the University of Memphis as well. Blake is responsible for receiving and shipping orders.
Greenberg Sales offers a broad range of chiropractic & physical therapy equipment and supplies. Everything from Modalities, Tables, TENS Units, Biofreeze, Electrodes, Cold Packs, Kinesio Tape, Lumbar Cushions, etc. We offer a complete line of equipment for both chiropractic and physical therapy clinics.

Our reputation is built on fast turn-around time and competitive prices. We have provided countless clinics and professionals the finest in chiropractic and physical therapy equipment, and supplies.

Whether you are looking for a new supplier of chiropractic or physical therapy equipment, Biofreeze, Cold Packs, Kinesio Tape, Lumbar Cushions, Pillows, etc. or the latest in chiropractic or physical therapy supplies , Greenberg Sales can meet your needs in a timely manner.

Occasionally, a clinic will upgrade their equipment. Greenberg Sales acts as a Broker/Dealer in used equipment. Please email us at tablebuyers@gmail.com so that we may make an offer on your excess equipment.
"I have ordered products from Greenberg Sales for several years. I have been pleased with the product quality and the efficient service." 
Michael Courtney, D.C.
Pine Bluff, AR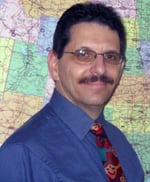 Jay Greenberg
Sales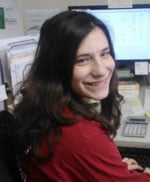 Leah Greenberg
Administrative Assistant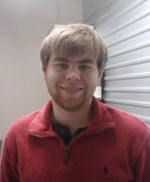 Blake Meeks
Shipping & Receiving